It's been a while since I post my look. There's no excuse for my procrastination. For newers who just discover my blog: just so you know I do a lot of thrift-hunt. My plan of past weekend was to get my website done (1) and secondly to craft my skill in sewing (see previous post). Have a leap of faith, no? Pragmatism is a quality of go-getter non-quitter; like a song unsung - act now or get nowhere. Even if you fail you'd fail amongst the things you love.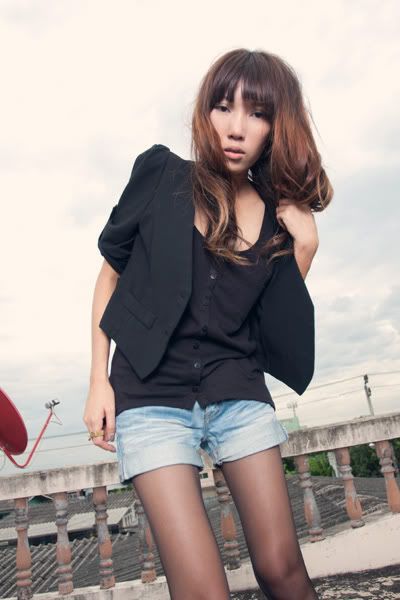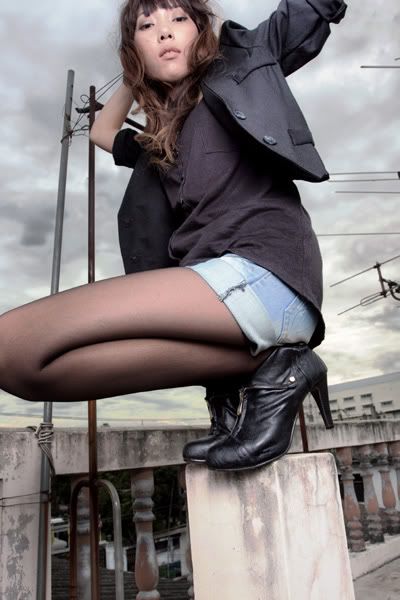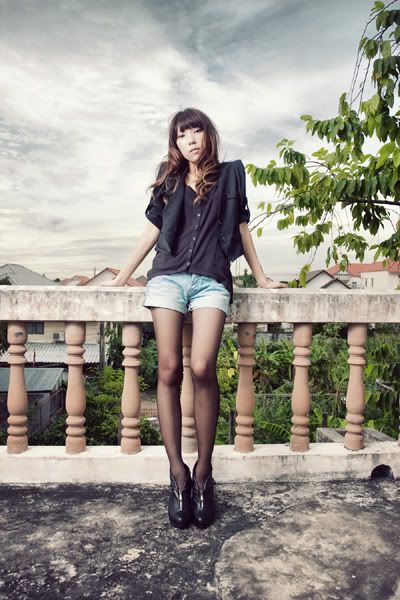 Cherry Princess cropped suit, Chaps sleeveless top, Ankle booties from thrift shop. Mafia brass ring.
I've just created a facebook fan page since it'll be more convenient for a peer-to-peer (psp) conversation, in case you want to exchange thoughts or simply chat me up.

See my photographer here.