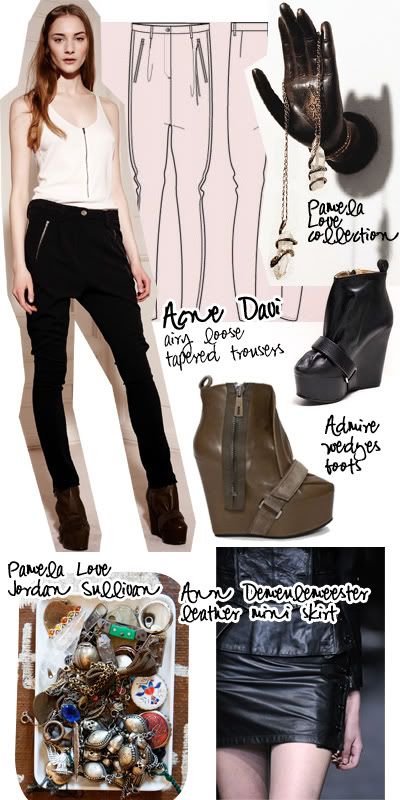 I know it has been weeks from my first Wishlist but life's got to move on. More inspiration - more life fulfilled.
Acne Davi - a pair of tampered trousers that would look just fine with either wedges or boots. The trousers sure would elongate those legs. Upper loose silhouette for comfort. What not to love? :D

Acne Admire wedges - cutting edge design and tender with feet. A definition of heels-over-head. How comfy? Ask Sandra [5inchandup].

Pamela Love collection - the quartz crystal python necklace. How sly, she completes my wildest dream.

Pamela Love & Jordan Sullivan - home decor is 'amaaazing'. Starting with their collection of accessories I could dive in. One look and you're Alice in Wonderland.

Ann Demeulemeester leather mini skirt - I need one to pair with my military tee, tights and buckle boots.